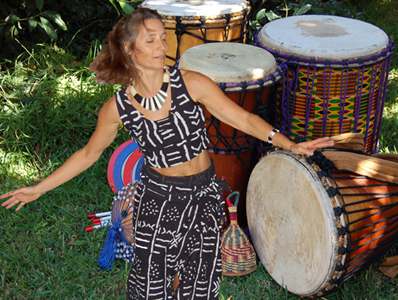 Magical Drums
The drum is the oldest instrument in the world and can talk to every heart. When the magic of rhythm and silence unfolds you discover a world where words are no longer needed. - African Drum Lessons and Drum Circles  
- Music/Dance Classes
 for toddlers, kids and adults - Birthday Parties and Functions  
- Wedding Drum & Dance Shows 
 - Teambuilding Drum Circles for Businesses.
For updates and classes go to: www.magicaldrums.com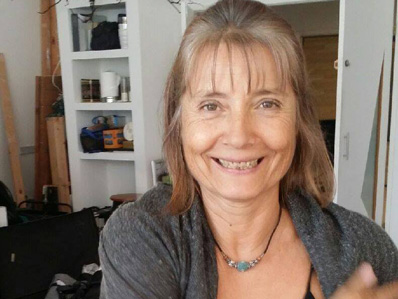 Vocal Lessons
Would you like to sing with more confidence and learn a good singing technique? Is your child singing along with the latest Disney movies? Pashyo is an inspiring vocal coach who can assist you to develop your voice, develop a repertoire and work on your stage presence. She loves to teach broadway hits, jazz standards and pop songs and is great with kids.
- Efficient Singing Technique - Variety of Songs - Confident Presentation - Fast and Fun Learning - Flexible schedule and location
SangomaBeat
SangomaBeat weaves West African rhythms with ethnic vocal arrangments and harmonic guitar riffs into tribal world grooves. SangomaBeat music means ethnic rhythms and songs, a multicultural vibe, dance and audience participation.
For updates, videos and audios go to: www.sangomabeat.com
Bookings
To book private drum circles, shows or regular music or dance classes please call 310 940 4270. Prices range from $75 for classes, to $150 - $300 for drum circles, to $300 - $750 for shows
What people say
"Pashyo is without a doubt the best drum and dance teacher there is. She is kind and loving, but means business and gets the best out of her students! You will LOVE her classes." Deb Haugen
"I've been drumming with Pashyo for 10 years. It all started with her Magical Drums course at the South Bay Adult School in Redondo Beach. One of the best things I did and continue to do in my adult life!" Dr. Ed Connaughton
"Indeed 'Magical Drums'! I think it has been over 20 years that I had last been seen dancing - due to multiple hip replacements. Suddenly I found the drums carrying me, seducing me...it just happened and I started dancing - much to my own surprise! Thank you for making this little miracle happen!" Annemarie Rawlinson
"It was a great show Pashyo...as always." Aram Kharabati
"Pashyo and Sel are great performers who understand how to get the children involved. When Pashyo first started beating on the drums all of the students went silent. I have never seen my students so in awe! The best part was when the children were invited to stand up and dance along to the music. They were able to pick up on the children's enthusiasm and energy, which accelerated the entertainment and rhythm in everyone's hearts." A.C., Montessori School
"I have been practicing drumming with Pashyo for over a year now and am loving it! Pashyo understands the fears a beginner faces and with patience gracefully leads you to overcome these and become a confident drummer. I drum with her weekly and I look forward to every evening we get together. The classes are fun, experiential and there is a free spirit energy which makes you feel comfortable to express who you are. Thank you for your knowledge, patience and compassion!" Lucia Cordeiro Drever