INTRODUCTION TO ASTROLOGY
After receiving an insightful astrology reading 30 years ago, Pashyo has been on a quest to discover the secrets of life. She read countless books, took classes in Berlin, participated in 'Astrology in the Circle' classes in Pune and completed the Osho Astrology Training with Amrit Arpana in 1995. Pashyo gives private chart reading sessions and teaches an introductory class called "Astrology for Meditators".
"The universe is a living body, an organic unit. In it nothing is isolated, all is joined together. Whatever is far away is joined to that which is near. Nothings is separate...Life is a whole. If you can perceive this wholeness, only then will you understand astrology." OSHO
Diving into astrology we start to identify the gifts and talents we brought into this life and connect with our dreams and desires. We also see our unconscious patterns of behavior, our automatic reactions and hidden motifs. We uncover old habits and belief systems that keep us chained to past experiences and prevent us from living a fulfilled life. Astrology is an adventure into the fabric of life and death.
Testimonial
"I wanted to thank you for a very informative lesson this week. I've been really enjoying learning everything you have to teach." A.M., 9/14/2020
ELEMENTS
Fire Signs - Aries, Leo and Sagittarius

Spirit, will, passion, decisiveness, drive, essence

Enthusiastic and passionate. Entertaining, fun loving, enjoying life, optimistic. Confident, trusting, enterprising, starting a business, a project, a love affair without worrying about the outcome. Always looing for the next adventure. Generous, sociable, life of the party.

Earth Signs - Taurus, Virgo and Capricorn

Body, physicality, practicality, material conditions

Earth stands for stability, solid ground, well planned, hard working, responsible, reasonable, logical and slow. Preserving what is, stubborn, materialistic and dig in their heels. Reliable and trustworthy.

Air Signs - Gemini, Libra and Aquarius

Mind, mental understanding, intelligence, social activity, communication, knowledge, beliefs

Communicators of the zodiac. Air signs are interested in relating, in social affairs, in people in general, love words, messages, news, company, games, parties, communes, like-minded people, rotary clubs, old fashioned coffee shops, newspapers and most of all a good, intelligent conversations. Self-expression, beauty, love, creativity and inventions are their domain. Journalists, talk-hosts, impartial judge, translator.

Water Signs - Cancer, Scorpio and Pisces

Emotions, Intuition

Realm of fantasy, intuition, emotions, impressions, the world beyond the boundaries of reason and logic. Things are changing, merging, moving, formless, difficult to grasp, impossible to pin down. Here you just know. No need to argue, no need to think, follow your heart's callings and the Gods protect you. Oneness. Seer, the intuitive, love without conditions, the junkie, the actor, the nurse and the painter, psychotherapist.
MODALITIES
Cardinal Signs - Aries, Cancer, Libra, Capricorn

Start of the season. Create, initiate. Original, first. Trendsetter. Initiate ideas and plans.

Fixed Signs - Taurus, Leo, Scorpio, Aquarius

Middle of the season. Preserve, maintain, continue. Set solid goals, foundation, build. Realize ideas. Trustworthy.

Mutable Signs - Gemini, Virgo, Sagittarius, Pisces

End of season. Change, adapt, edit, conclude. Adapt, flexible, chameleon. Fit to change. Edit, finish, perfect, criticize.
GENDERS
Yang: Fire and Air.

Strong, detached, logical, enterprising, protective, just, outwardly focused, dominant, leading, decisive, assertive, and proactive.

Yin: Earth and Water.

Caring, emotionally in tune, nurturing, gentle, accepting, inwardly focused, yielding, sensitive, and passive.
HOUSES, SIGNS AND PLANETS
HOUSE 1 - ARIES - MARS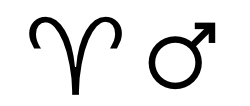 First Impulse - Exercising - Running - Stretching - Hiking - Swimming - Touring the Mountains - Sports car - Have Sex - One Night stands - Survival - Courage - Fighting - Competitive - Defense - Sports.
HOUSE 2 - TAURUS - VENUS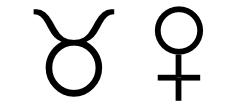 Creating Wealth - Make Money - Values - Material possessions - Build a house - Develop Skills - Improve apartment - Gardening - Be out in nature - Be lazy - Enjoy tantric sex - Find a place to live - Art and Music - Sense for beauty - Enjoy good food - Open a restaurant - Sing for fun.
HOUSE 3 - GEMINI - MERCURY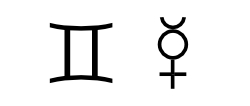 Communicating - Meet new people - Go out - Learn something new - Thinking - Messenger - Siblings - Schools - Journalist - Write stories - Work with people - Collect information - Improve skills - Participate in a workshop - Organize - Create a meeting place - Bring people together - Gamble - Go into sales.
HOUSE 4 - CANCER - MOON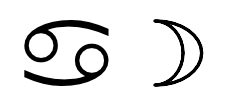 Caring - Feeling - Staying at home - Unconscious reactions - Children - Work with children - Make a cozy home - Family - Taking care of your things - Cuddle up with yourself - Stay in bed with your beloved - Listen to the birds - Nurturing - Cooking food for your family and friends - Taking care of ordinary things - Becoming more receptive - Exploring your feminine side.
HOUSE 5 - LEO - SUN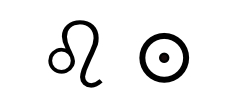 Creativity - Affairs - Children - Perform - Be on stage - Become a star - Longing to be seen and recognized - Act - Performance - Lead groups - Be the king - Start a business - Play, gamble - Start a new political party - Be in the center of the party - Being an entertainer - Being a clown, a stand-up comedian.
HOUSE 6 - VIRGO - MERCURY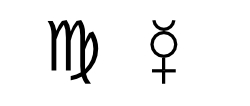 Perfection - Criticism - Organizer - Work - Care for the details - Help others - Work in the helping professions - Work in a third world country - Make a change - Serve the community - Be a supportive member of a company - Work in the healing professions - Develop healing skills - Grow a vegetable garden - Clean houses - Be a housekeeper - Be a cook - A housewife - Being an accountant.
HOUSE 7 - LIBRA - VENUS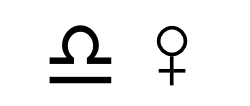 Co-operate - Share - Give - Harmonize - Love - Relate - Give and receive affection - Marriage - Being part of society - Dine out - Go to concerts - Have a circle of friends and artists - Host of a cultural event - Be part of an artistic community - Having pleasant and interesting talks - Being pleasant to others - Looking for peace - Taking care of everybody's needs - Beautifying homes, gardens, cloths - Creating a forum for beauty and arts - Pleasing others.
HOUSE 8 - SCORPIO - PLUTO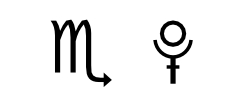 Death, Sex and Inheritance - Investigating - Going to the root of a matter - Exploring what life and death is about - Learning about the meaning of life - Power and powerlessness - Deep, Intense - Transformation - Taboo - Secrecy - Occult sciences - Becoming a monk - Refraining from sexual activity - Exploring sex, tantra, yoga - Committing yourself to a partner, a higher cause, a master - Being a detective, inspector - Exploring the boundaries of society - Exploring the dark side - Going into drugs, crime - Destruction - Annihilation - Rebirth.
HOUSE 9 - SAGITTARIUS - JUPITER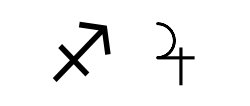 Expansion - Wanting to know - Reading books - Higher Education - Traveling to foreign countries - Doing open air sports - Riding a bike - Horse riding - Participating in group sports and games - Enjoying hunting - Searching for enlightenment - Exploring the higher dimensions of life - Searching for redemption - Becoming a priest, a preacher, an orator - Being the owner of a castle - Being an important member of society - Becoming a philosopher - Being a teacher - Leading others to the light - Understanding heaven and earth - Having insight and fair judgement - Exaggeration - Indulging in women and wine.
HOUSE 10 - CAPRICORN - SATURN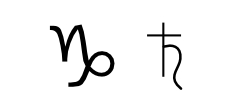 Responsibility - Duty - Career - Desire to control, defend - Being alone - Pursuing your aims all the way - Being ambitious - Being on top of the mountain - Working for a corporation - Climbing the ladder of success - Looking for what is essential - Going to the core of the matter - Avoiding distractions, clutter, small talk - Being a meditator - Searching for essence - Being separate from the crowd.
HOUSE 11 - AQUARIUS - URANUS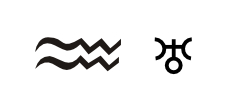 Urge to break free and be independent - The rebel - Sudden awakening - Seeking excitement, freedom, independence - Going beyond the boundaries of the ego - Being involved in abstract thinking - Going into physics, chemistry, astronomy - Exploring deeply the nature of matter - Becoming a scientist - Exploring metaphysics - Inventing something technical - Creating something new - Having new ideas about living, dying, social constructs - Being outrageous - Ignoring conventions - Setting trends in art and society - Being detached - Being a watcher - Being a visionary - Moving beyond relationships - Enjoying friends, groups - Being a community person without being part of it.
HOUSE 12 - PISCES - NEPTUNE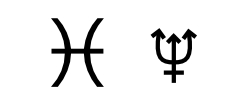 Solitude - Merging with Existence - Refinement - Infiltration - Deception - Moving beyond words - Transcend reality - Enjoying music - Opening to the beyond, the magical, intangible - Sitting at the border of the ocean, a river, a lake - Searching for the limitless, timeless, eternal - Exploring the higher dimensions of love - Giving - Dissolving boundaries - Drifting into anarchy and chaos - Becoming one with existence - Caring for others - Going with the flow - Practicing the Tao - Becoming a mystic - Going into Zen - Working with dreams and imagination - Painting - Becoming a creative artist - Fantasy, film, television - Looking for solitude - Prisons.